Products
CMA Solar designs, sells, installs and services Solar Energy Products, Solar Hot Water Systems, Small Scale Wind Power Systems and various other energy-related equipment. If you would like more information on the products we stock, please call us on 1300 301 594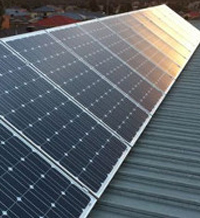 Solar Energy Products
Solar Energy is one of the leading forms of alternative energy. With it's inexhaustible supply and relatively inexpensive means of harnessing such energy, it's easy to see why so many are choosing this environmentally friendly energy source.
Learn More about Solar Energy & the CMA Solar Range
Solar Hot Water Systems
No one likes having cold showers when they don't have to, and thanks to CMA Solar's Hot Water technology, you can enjoy all of the benefits of a hot shower yet save money and lower your impact on the environment at the same time!
Learn More about Solar Hot Water Systems from CMA Solar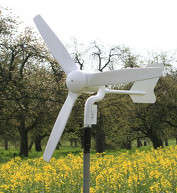 Small Wind Powered Solutions
Wind powered solutions provide a great source of clean and renewable energy for your facilities, and for feeding excess approved power back into the grid to reward you with credits. With low ongoing maintenance costs, no fuel consumption and pollution, wind power is definitely an option to consider.
Learn more About Wind Powered Solutions from CMA Solar